>

Trick Geography: World--Teacher Guide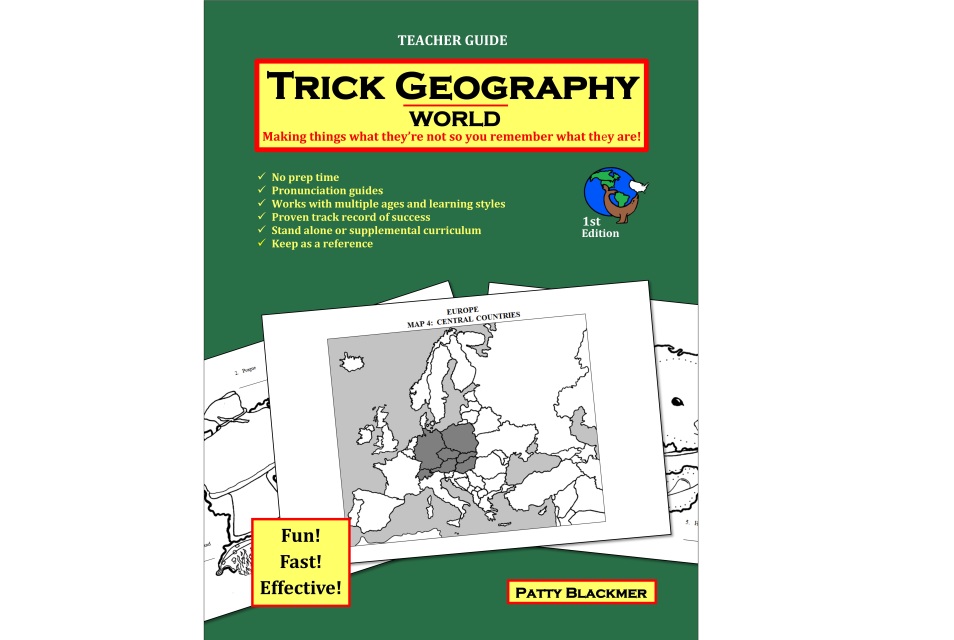 Trick Geography: World--Teacher Guide
SKU:
Trick
Geography: World --Teacher Guide
is the student workbook to be used with the
Trick Geography: World--Student Book
and is part of a companion series which includes
Trick Geography: USA
.
This book teaches all world countries and Canadian territories and provinces, their capitals, and major world bodies of water, mountains, peninsulas, deserts, and plains--all in about 30 weeks!
.
Delightful graphics, phonetic connectors, dot-to-dots, and fill-in-the-blanks incorporate multiple learning styles and appeal to a wide range of ages, including adults. The process is more like a game than a curriculum. And best of all, it's quick and easy to remember!​
Trick Geography
can be used individually or in group settings and has a proven track record of success. And teachers love its ease of use which requires virtually no prep time.
Evaluation is a breeze with matching tests which are included.
Recommended for ages 8 to adult. 25-35 week course.
137 pages. Softcover.