Lesson Demonstrations, Sample Pages, and Sample Booklet
Please review our demonstration lessons and the matching student pages which follow. Keep in mind that lessons can be used in homeschool settings, for small or large classes, and for independent study.
| | |
| --- | --- |
| SOUTH CENTRAL US STATES | SOUTH CENTRAL US CAPITALS |
Student books appear in landscape format and open from bottom to top, like a calendar. ​Below are sample pages taken from the USA Student Book showing the 2-page layout for the South Central United States.

First, we teach the states and their shapes.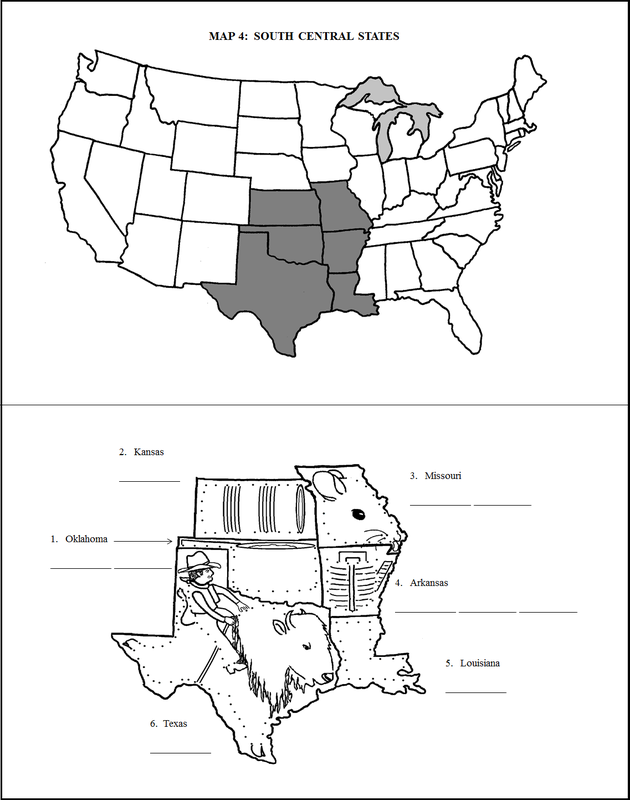 Once states are mastered, we teach the capitals.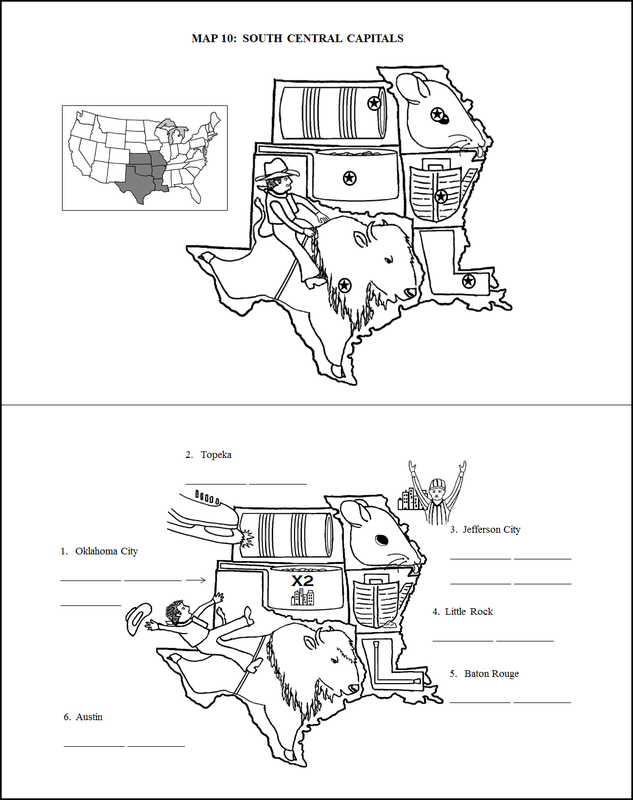 Click on the link below to download a PDF sample booklet with the corresponding USA Student Book and USA Teacher Guide pages along with abbreviated instructions. The booklet includes sample pages from the World Student Book and World Teacher Guide as well.